Camella Batangas City
Batangas City House and Lot
Batangas City House and Lot
Project at a Glance

Project Location:
Alangilan, Batangas City
Turnover Date:
Preselling
Lot Sizes:
96 sqm – 109 sqm
Unit Sizes:
53 sqm – 83 sqm
Lot Price Range:
Php 870,000 – Php 1.3 M
House Price Range:
Php 2.8 M – Php 3.4 M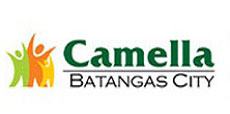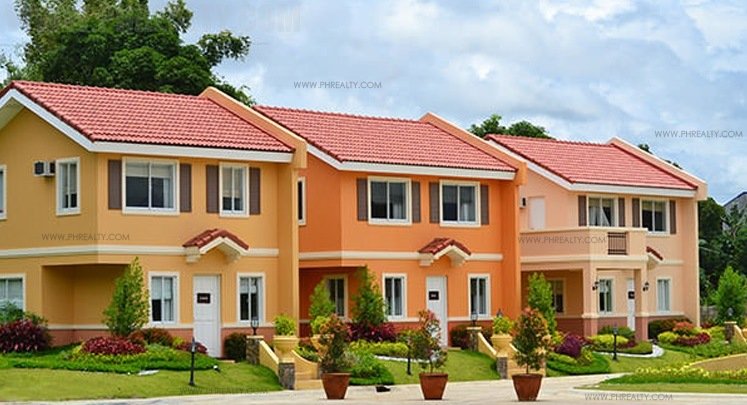 Camella Batangas City By Camella Homes
Batangas is strategically located at the southeastern portion of the southern Tagalog region. It can be reached from Manila via comfortable two hour drive on well paved roads. Blessed with a natural habor, the city was designed with a lucrative port which serves as an essential transhipment point of commercial and industrial activities.
The city was not an exception to the desire of Communities Philippines to house the nation. Our 1st themed master planned community in the province rose in Lipa City in 1997. After the incorporation of Crown Communities Batangas, Plantacion Meridienne with Citrus Grove as its first enclave was launched. The series of plantacions came into being with close to 1,000 built houses in the last ten years – Coffee Grove in 1999, Tamarind Grove since 2005 and the very recent, Pepper Grove.
As we became Communities Batangas, we have also moved on in 2006 by expanding our provincial coverage via opening up a community in the budding town of Sto. Tomas, Batangas Portello. Manila has never been far to southern Philippines as people and businesses came to this part of the country as we bring you these two themed communities.
The architecture is inspired by Floridian-architecture. Camella Batangas City stands right on National Highway, a quick 1.6 kilometers from the Star Tollway Exit, and a convenient two kilometers from downtown Batangas City. In other words, it is strategically placed close enough all the conveniences of the city, while still being a good distance from its stress and noise.
Full-amenities are available, to encourage residents to commune with their surroundings and each other. There are a lot of wide-open spaces and miniature parks. There is a swimming pool, a playground, and jogging paths. Residents can gather and unwind at the Clubhouse, while being assured of exclusivity and security provided by Camella.
Searching for a house is a hectic task and lots of details are to be kept track of. With a lot of properties being offered by a variety of builders, it just creates confusion in selecting a home for your family. Camella Batangas city is one such real estate project by Camella that stands out amongst many. With its exquisite design, this project is sure to win your heart and will become your permanent address.
Camella is one of the largest home builders in Philippines real estate industry. For about forty years Camella has been constructing high-quality affordable homes for many families. They have currently built close to four hundred thousand homes in hundred plus cities across the country. The house owners are happy customers and have a lot of appreciation for the brand. Till date, Camella hasn't missed any deadline on the project completion timelines. Camella is one of the most trusted brands in real estate business.
In alliance with Vista Land, Camella has been building world-class communities with detailed space planning and thought-out architecture and best of locations. Camella Batangas city is seventh house and lot development of Camella in Batangas city. The landscape is skillfully designed to incorporate modern amenities among the house units. Inspired by Floridian architecture, the homes are aesthetically designed. High-quality materials are used in construction to provide strong concrete houses to people. The paints are water proof and roofs are polished. Heavy rains or storms won't damage the property. Moreover, the entire landscape has ample green spaces for people of all ages to enjoy and breathe fresh air. Picnic gardens, clubhouse, and playgrounds are also included in the property for recreational activities for kids and adults. This property is a symbol of the modern century comfort living. More attention is gone to build a society that not only incorporates the best of community living but also respects privacy.
Since the property is located on the national highway, it provides easy access to surrounding areas and landmarks in the city. From supermarkets to universities to hospitals, all are within the vicinity and easily accessible due to this property's strategic location. Being close to the bay area, one can also enjoy evening walks along the sea side and experience the sunset. You are sure to fall in love with Camella Batangas City, a combination of luxury and modern amenities. All your friends and families would want to hang out at your place making you a proud owner of one.
Camella Batangas City is Camella's first project in Batangas City. Camella has been a home builder for years now and has constructed homes across the country. Not only has it been an investment choice for residents but also non-residents working abroad. The property is a big establishment that covers a variety of elegantly designed units for a family of all sizes. The units are designed keeping a family's comfort in mind. Lots of open spaces, greenery, jogging area, clubhouse etc. are built around the houses to ensure a quality lifestyle for families. These amenities are also an opportunity for people to engage with the larger community and contribute to the society as well. Sloping roofs, sprawling corridors, and beautiful outdoor spaces are just the highlights of these condominiums that are sure to appeal to the young generation. These homes are affordable, aesthetic and epitomize the art of peaceful living. You will be in awe of this place once you experience the pollution-free air and the serenity of this beautiful location. If you plan to buy our designed homes, then be assured that your hard earned money isn't going waste. You will be investing towards creating a secure future for yourself.
Camella Batangas City – Location & Vicinity
Camella Batangas City is located at Alangilan, Batangas City.
Camella Batangas City is located just 1.6 kilometers from the Star Tollway Exit, right on the National Highway. It's only two kilometers away from Batangas City downtown. This places this project at a critical location close to all necessary outlets. Though all the city conveniences are at a stone's through away distance, it's still distant from city's noise and stress.
Some of the convenient nearby essential outlets of Camella Batangas are below:
Easy Access To Public Transports – Since Camella Batangas is adjacent to the national highway, it provides easy access to public transportation system. The services of buses, cabs, and jeeps are available right at the doorstep of the community. If you don't own any personal vehicle you can use these public transport facilities as they are well within your reach. City Terminal and Pier port are also few kilometers away from the property. You just have to step out of the community gate and utilize these services without any extra travel.

Nearby Markets – The super market chain 'SM Hypermarket' is located just one kilometer away from the project. This would provide easy access to all the daily essential commodities. Moreover, there are many local market areas like Lumang and Bagong Palengke close by, which also have a good variety of goods that your family might need.

Healthcare Centers – An emergency can arise anytime. Keeping this in mind Camella Batangas City is built extremely close to St. Patrick's Hospital and Batangas Regional Hospital. Doctors are now just a few minutes away and you can contact them easily for any health related issue.

A Nearby Church – Having a Church nearby is a good option to visit for your prayers. Euphrasia and Basilica churches are close by so that you won't have to travel far for offering your prayers to the Almighty. Even Sunday prayer sessions would be easy to attend at these churches.

Nearby Located High Schools and University – Education is extremely important in building one's career and this was one of the important factors in deciding the project's location. Both the Main and Alangilan Campus of Batangas State University is just around the corner. Even St James vocational School and St. Bridge College is just a walking distance away. Proximity to these schools will save significant travel time for kids and they can focus more on studies.

Nearby Malls and Parks – Just a drive of around 3 kilometers can lead you to malls like Nuciti, Bay City Mall, and Caedo Commercial Center. On your day off from work, you can visit these malls and spend some quality time with your family. Also, the two man-made parks Plaza Mabini and Plaza Laurel are within the proximity of this project. A picnic at these parks is always a good option for a family to bond.

Nearby Establishments – A large number of businesses and commercial establishments are located near to the Camella Batangas City. Moreover, new ventures are constantly coming up due to the presence of a national highway. With time this will increase the value of the property that you own, which also makes it a good investment option if you are looking to sell the property eventually.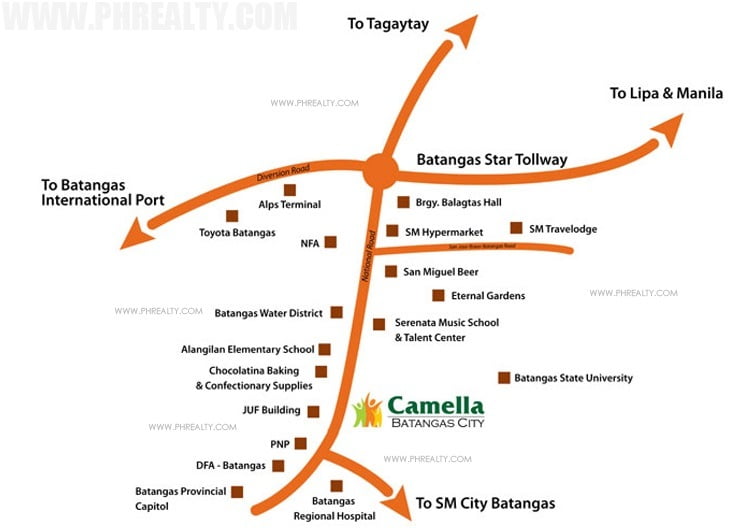 Malls:
Nuciti
Bay City Mall
SM Batangas City
Caedo Commercial Center
Sm HyperMarket
Hospitals:
St. Patrick's Hospital
Batangas Regional Hospital
Terminal Stations:
Batangas City Grand Terminal
Batangas Pier
Schools:
Batangas State University- Alangilan Campus
Batangas State University- Main Campus
University of Batangas, Lyceum of the Philippines- Batangas
ST. Bridget College, St. James Vocational School, TESDA
Marketplaces:
Lumang Palengke
Bagong Palengke
Major Roads:
Star Tollway
Diversion Road
Camella Batangas – Photo Gallery
Camella Batangas City – Features & Amenities
While choosing for a prospective home amenities and essentials is important criteria that people look for. Security, comfort, and luxury are what Camella Batangas City promises to provide. At Camella, we have tried our best to blend in the Floridian architecture with modern design and built homes for you. Executing smart construction, we have included numerous facilities and amenities in the property. All the features and luxuries that these property offers are among the best provided in the current market. You are sure to fall in love with it and make it your permanent address.

24*7 Security – We understand that security of a family is a major concern nowadays. Camella Batangas City is a gated community which is guarded by security day and night. Cameras are installed all around the property. The entrance and exit points are secured by the security guards, who keep track of all the exits and entrances happening in the society. This helps keep the property under surveillance and security can act fast in case of an emergency.

Clubhouse For Residents – A clubhouse having all modern gaming and dining amenities is accommodated in the property. The residents can enjoy sports as well as other recreational activities there and unwind themselves from work stress. It also has a community hall meetings or discussions related to the society can be arranged.

Jogging Path – In current lifestyle, people have become health conscious. For all joggers and marathon enthusiasts, a separate jogging path is built for your daily workout or marathon practice.

Playground – Ample space is provided to accommodate playgrounds in the property. It can be used by everyone, from kids to adults. Kids can play around in the parks and even adults can enjoy their early morning or evening walks.

Swimming Pool – A big sized swimming pool is present on the property that can be used by the residents. Kids can take advantage of the swimming pool and learn some swimming skills. Hence, you won't have to take membership of another club outside the society for your kid to learn swimming.

Concrete Fencing – To maintain high-quality security, a concrete fence encloses the houses and the property. A barbed wire fence goes on top of the concrete fencing. This makes your home completely secure and protects the property as well.

Concrete Smooth Roads – For easy movement within the property, smooth concrete roads are constructed. This ensures smooth movement of vehicles inside the society campus.

Centralized Water Supply – A centralized water supply system is built in the society. This ensures a constant supply of clean water to all households. With this constant supply of clean water, residents can lead a healthy life.

Underground Water Drainage System – keeping a society clean is important from the health perspective. Hence an underground drainage system is incorporated in the property for comfortable living of the residents.

Property Management – Maintaining the society is not an easy task. In this busy lifestyle, residents won't have enough time to spend on maintaining the place. Hence a property management team is appointed to take care of daily proceedings in the society. These professionals are dedicated people who are appointed to resolve a resident's problem without any hassle.
Our team has a shared passion in real estate and a relentless attention to detail that is essential in the real estate business, which has set us above the fray in the real estate communities. This unparalleled passion, combined with our expertise, ensures that your interests are well-represented.
Camella Batangas City – Price List
UNIT DETAILS
Unit Type
Final Price
Area(sq.m.)
Notes
Carina
₱ 3,826,811
Floor Area: 72 sqm / Lot Area: 94 sqm
Elaisa
₱ 4,558,694
Floor Area: 97 sqm / Lot Area: 110 sqm
Mara
₱ 2,721,889
Floor Area: 53 sqm / Lot Area: 88 sqm
Drina
₱ 5,047,504
Floor Area: 83 sqm / Lot Area: 99 sqm
Emerald
₱ 4,350,000 – 7,200,000
Floor Area: 143 sqm / Lot Area: 132 sqm
Ruby
₱ 4,800,000 – 8,000,000
Floor Area: 179 sqm / Lot Area: 150 sqm
Camella Batangas City – Payment Option
Payment Options
Payment Scheme
Term
Notes
Option 1: Spot Down Payment with 10% Discount on TCP
Option 2: No Down, No Interest ( 2 years to pay )
Option 3: ( 15 – 85 Scheme )
15% Down Payment payable in 6 months
85% Balance payable through Bank Financing
For many people, it's the biggest financial transaction they'll ever make. That's why doing it right the first time is so important. Sometimes, buying a real estate property can feel like a dizzying set of rules and regulations. Luckily, armed with the right knowledge and know-how, you can start realizing your homeowner dreams the fast, easy, way.
Our team has a shared passion in real estate and a relentless attention to detail that is essential in the real estate business, which has set us above the fray in the real estate communities. This unparalleled passion, combined with our expertise, ensures that your interests are well-represented.